William C. Dement, MD, PhD, Father of Sleep Medicine, Dies
William "Bill" C. Dement, MD, PhD, the "Father of Sleep Medicine," died in the early morning hours of June 17, with his family at his side.
Born in 1928 in Wenatchee, Wash, Dement laid the foundation for the entire field of sleep medicine with his discoveries and leaving a legacy that includes the several professional sleep organizations that he founded.
He made an early groundbreaking discovery while at the University of Chicago, where he studied eye movements during sleep and later related eye movement patterns to dream content. "The brainwaves were active during the REM periods, and I was the first one to record and study this continuously all night long," Dement said in a 2016 interview.
After leaving Chicago for New York, Dement was recruited by Stanford University in California, where he spent the rest of his career. "We opened the world's first sleep disorders center at Stanford in the summer of 1970, thinking that if we advertise a little bit there will be patients with insomnia," he said in the 2016 interview. "But mainly sleepy patients came to the clinic, and a lot of them had an illness called narcolepsy. I saw a huge number of narcoleptic patients in the early days because I was essentially the only guy in town until 1975. There weren't any sleep disorder centers, and now there are well over a thousand in the United States and around the world, as a matter of fact."
The Sleep Research Society states in its memorial:"Dement played a pivotal role in establishing the Sleep Research Society. In 1961, he joined other early sleep scientists who gathered informally to share research abstracts and observations. The organization became the Association for the Psychophysiological Study of Sleep, later the SRS."
Dement was the founding president of the American Academy of Sleep Medicine (AASM), which states in its memorial: "In 1975 he was instrumental in helping establish the Association of Sleep Disorder Centers, which would become the AASM, serving as president for the first 12 years." Dement was also the first recipient of the AASM's academic achievement award (in1994), which now bears his name.
At sleep medicine conferences, Dement was like a celebrity. He is an inspiration to so many sleep medicine professionals, and at events, he'd generally oblige future generations who asked to take photos with him.
With his passing, he is mourned by sleep medicine professionals all over the world.
Sleep professional Sonia Ancoli-Israel, PhD, says, "Bill was passionate about sleep and devoted his life to making people understand the importance of sleep. He touched all our lives. His sleep class at Stanford ["Sleep and Dreams"] was infamous and likely thousands of students learned about sleep from him. I snuck in one day when my daughter, Sarah Gimbel, was taking the class and tried to hide in the back. Bill saw me and immediately called me out, asking my opinion about whatever it is he was saying. You couldn't fool him."
Ancoli-Israel, who in 2019 awarded the William C. Dement Academic Achievement Award (with Dement in the audience), adds, "When Tica Hall and I started the [Sleep Research Society] Conversations with our Founders series, Bill was our first interview. We taped him chatting with Al Rechtshaffen (another father of sleep) and with Tom Roth interviewing him."
Sleep professional Meir Kryger, MD, says, "What a terrific teacher. When I taught at his Stanford course 3 years ago, it was apparent the students adored him. He joked with them, and when a student fell asleep, they would be sprayed with a water pistol, would awaken and say 'Red Alert.' Some students had the honor of getting to ride in the golf cart that Bill used to take to class. His driving wasn't great!
"The most meaningful interaction I had with Bill in the mid-1980s was when he encouraged me to put together a sleep medicine textbook. He told me, 'You can't have a field, without a textbook!' Without his pioneering work and the mentoring of many, who in turn mentored others, there would not have been a field of sleep medicine."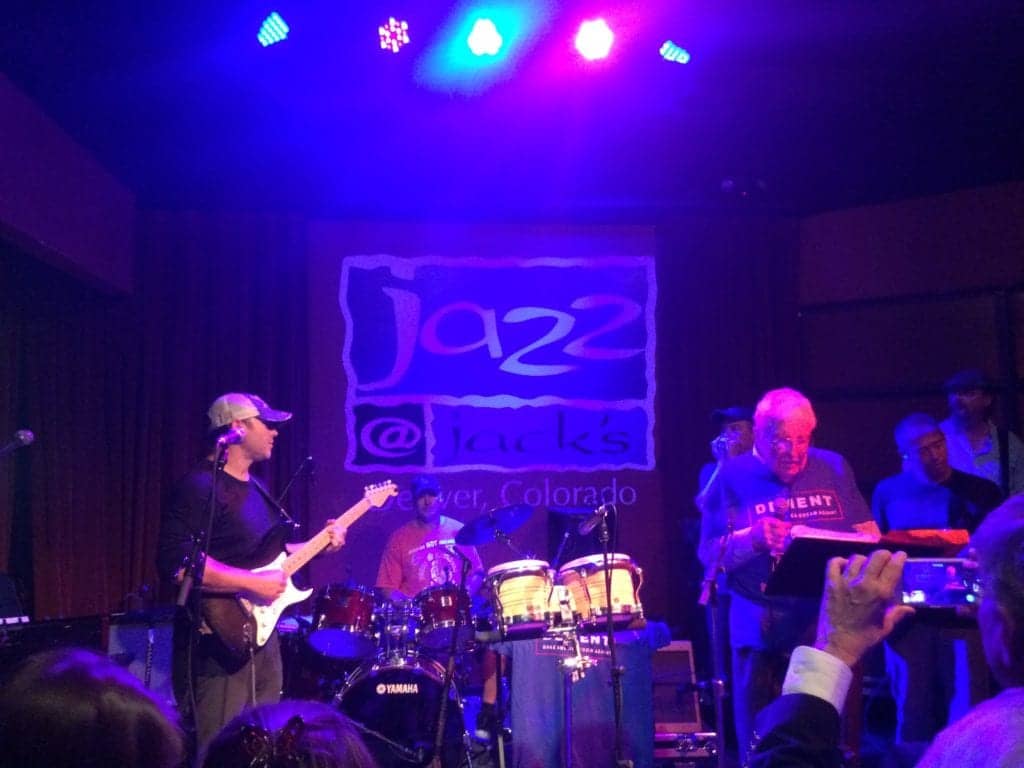 Dement was also a talented musician. During "Blues Night," a live-music event that many times coincided with the annual SLEEP conference, Dement could be seen on stage playing stand-up base and singing with fellow conference attendees in The Blues Band. He was known to say, "I couldn't cut it as a jazz musician, so I became a doctor."
Editor's Note: If you'd like to share your memories and photos of Bill Dement for possible publication, email them to sroy[at]medqor.com. We expect to add to this online memorial over the next 2 weeks, as well as publish selections from it in Sleep Review's August/September issue.
from Sleep Review https://www.sleepreviewmag.com/sleep-health/prevailing-attitudes/celebrities/william-dement-father-sleep-medicine-dies/